Welcome to The Chippy Shop!
We're a UK company obsessed with offering the finest quality worktop jigs, wooden worktops and a selection of professional products for fitting and finishing kitchen furnishings. Blimey, try saying that five times fast (but it's all true)!
Our range of products has been sourced and tested by suitable experts, to ensure that we're providing customers with the best quality products at the lowest possible price. Our entire range represents superb value for money, and many of our items can be delivered next day (if ordered before 12 noon).
The Chippy Shop sells direct to the public through our website, but we welcome telephone orders, too. Give us a call on 03454 630 172 any time between 8.30am* - 5pm, Monday to Friday (*from 9am on Wednesday). We've got friendly advisors on hand to answer your queries and take your order.
We're proud to be British, and support UK trade wherever possible. So don't delay, grab a bargain worktop from The Chippy Shop today!
Worktop Jig
The Chippy Shop stocks solid laminate worktop jigs and worktop jig accessories for both DIY and industrial use. All of The Chippy Shop jig products are UK Made, constructed to the highest standards and are designed by one of the UK's biggest manufacturers. At The Chippy Shop we sell a wide range of worktop jigs and offer are happy to offer special deals for bulk purchases of most of our products.
If you are fitting your own kitchen, try our budget worktop jig range - they're great value. All of our items are priced with VAT included, and 99% of our items are in stock ready for immediate UK next day delivery. We offer an extensive range of specialist brackets and screws to provide a one-stop-shop for any professional chippy. As well as our huge range of professional worktop mitre jigs, we also offer a vast range of solid wood worktops, including oak worktops and beech worktops that can be delivered throughout the UK on a 48 hour delivery service.
We stock a massive range of router jigs. Choose from worktop jigs, lock jigs, drainer jigs, belfast sink jigs, aperture jigs, hotrod jigs and many more, all priced way below our competitors.
Take a look at these low low internet prices...
If you are seeking advice or would like to find out more information about our solid laminate worktop jigs, budget worktop jigs, screws, fixings, brackets or wood worktops then feel free to call our sales team on 03454 630 172, calls charged at local rate, and a specialist is always on hand to answer your queries.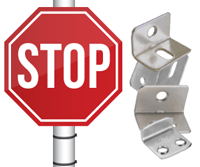 Don't forget your worktop jig accessories. We offer a huge range including:
worktop bolts
router cutters
carpenter clamps
worktop sealant and much more!
We can also offer discounts for larger purchases, so the more you buy the more you save - get in touch to find out more!